Yellow Mudcloth Water Bottle Totes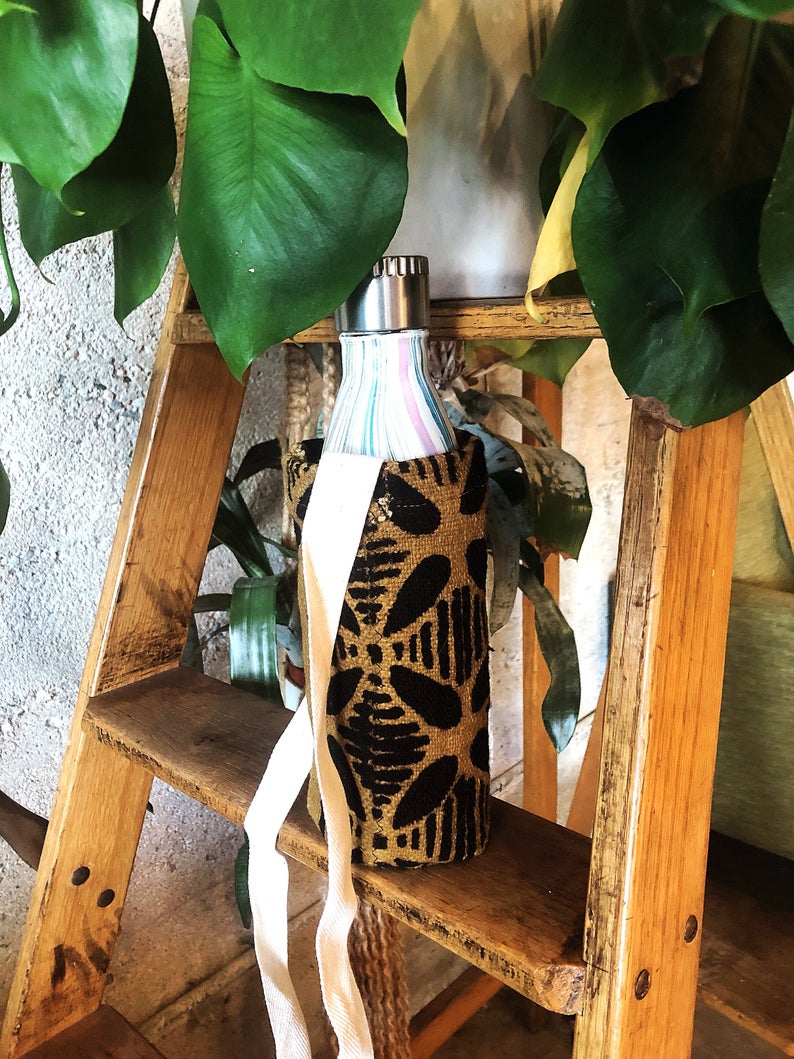 Yellow Mudcloth Water Bottle Totes
Item details
Handmade
Materials
mudcloth, strap, herringbone strap
This was made out of the desire to marry the pretty and the practical. Staying hydrated is a must but, if you're like me, so is talking with your hands. I hate the added burden of carrying my water bottle either by hand, limiting my mobility, or in my purse, often dealing with water leaks everywhere. This water bottle tote puts a stylish spin on an often burdensome need.

I tend to make each tote a little different in size since there are many different type of water bottles. I skew to a larger size since it can be used for an array of things: water bottle tote, wine carrying tote, farmer's market fruit tote.
_

General size is approx: 4 inches wide, 8 inches tall
Strap length: Shorter length approx: 13 inches
longer length approx: 23

If concerned on size, or would like a specific size, please message me directly and we'll make something work for you.

_

Please keep in mind that each of these items are handmade and may appear slightly different than the product picture. Given the nature of authentic, handwoven mudcloth, small fabric inaccuracies can occur. Personally, I think the charm of having handmade items is the fact that no one else has exactly the same thing.
I do my best to give only the highest quality product but if you feel that your purchase does not live up to this standard, please reach out to me directly and we will try to work something out.